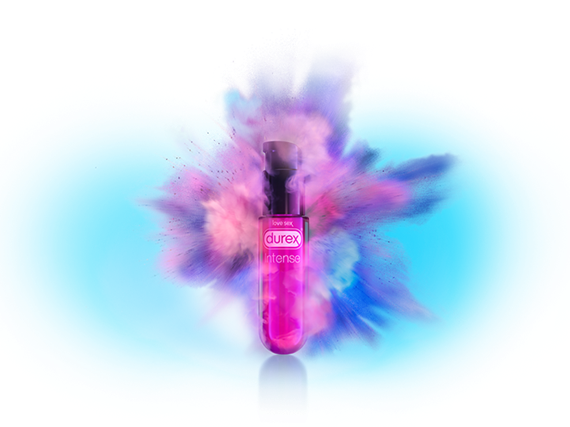 DUREX INTENSE
ORGASMIC GEL
New Durex Intense Orgasmic Gel is a revolutionary clitoral stimulating gel that is designed for more intense orgasms! Just a few drops massaged onto the clitoris during foreplay and the special formula is designed to bring sensual waves of warming, cooling or tingling sensations that can increase the sensitivity of her intimate areas for more intense pleasure! Up to 20 earth shattering orgasms in just 1 bottle - a more intense orgasm for her, an even more thrilling sexual experience for you both!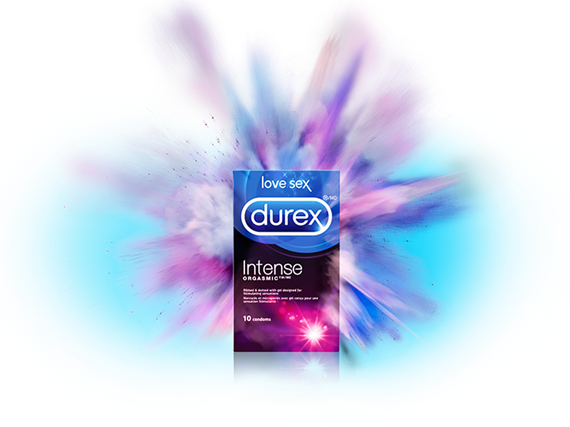 DUREX INTENSE ORGASMIC CONDOMS
New Durex Intense Orgasmic Condoms are the first Durex condoms that actually improves the sexual experience for both by helping her to reach orgasm and give both greater satisfaction. It's a transparent and lubricated natural rubber latex condoms, ribbed and dotted, coated with Desirex™ arousal stimulant to intesify her experience as well as yours. She'll feel waves of warming, cooling or tingling sensations which help increase sensitivity of her intimate areas for more intense pleasure!
DUREX INTENSE GEL REVIEWS
"Durex Intense was surprising different and honestly not like any other product I've used before. It had a cooling tingle yet was also spicy – and that definitely added to the OOH-LA-LA of my orgasm!"
"The extra sensitivity the gel gave me made it easier to orgasm as every sensation was heightened."
"Holy moly - it blew my mind!"
"This gel really did help me get to climax faster and feel extremely aroused."
"Definitely increased some sensations and gave me one of those toe-twitching, ears-ringing orgasms "
DUREX INTENSE CONDOM REVIEWS
"In conclusion, 10/10 would bulk-buy and use again!"
"The overall experience of them for me was brilliant"
"They are like the mega condom - everything in one!"
"I loved the way these condoms changed during sex, mixing between cool and warm feelings - the sensations kept switching around"
"They make me feel more turned on and I know they help me reach orgasm quicker."