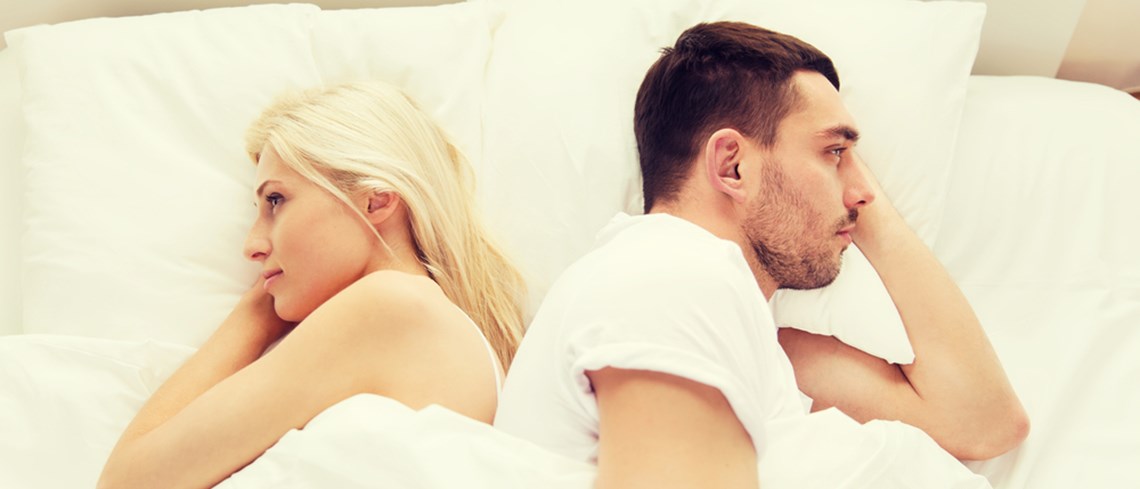 CLIMAX? MORE LIKE LIE-MAX…
Busting myths about orgasms, sex and pleasure
There are a lot of misunderstandings and misinformation out there when it comes to sex, masturbation and climaxes. Many of these orgasm myths can be damaging, causing people to feel worry and pressure when they should be savouring wonderful pleasure.
Others cause folks to overlook or dismiss legitimately brilliant tips and tricks that could help
boost their sex life from 'Hmmm, okay' to 'Mmmm, oh my!'
Here, sex educator Alix Fox takes a look at a handful of commonly held beliefs and concerns
– and uncovers the real truth behind them…
"CONDOMS MAKE IT MORE DIFFICULT TO ENJOY SEX FOR BOTH PARTNERS – RUBBERS PUT A BARRIER BETWEEN LOVERS"
Condoms are frequently criticised for "reducing sensation". In fact, some Durex studies have shown that 65% of men and 85% of women believe using one could make it harder to come.*
Yet technological advances mean modern condoms are extremely fine: Durex Invisible condoms are extra thin**, and are specifically designed to maximise sensitivity while still providing a high level of security and protection. Then there's Durex Real Feel, made from polyisoprene: a soft, flexible, next-generation non-latex material designed to give a natural skin-on-skin feeling. So, if in your mind, condoms get a bad rap, it's time to upgrade your wrap!
Condoms can actually add extra sensation and benefits, too. Durex Pleasuremax are patterned with raised ribs and dots at the base, uniquely positioned on the outside to rub thrillingly against the clitoris while he is inside her. The result? Women get more stimulation + more time for their orgasm to build during intercourse = more chance of mind- blowing orgasms!
And new Durex Intense Orgasmic condoms are literally sensational. They are ribbed, dotted, and the outside is coated with a stimulating gel designed to increase sensation of intimate areas, giving delicious warming, tingling or cooling sensations. Far from being a barrier to pleasure, they're designed to enhance how sex feels for women..
Condoms make period sex cleaner and safer as well – since your cervix sits lower in the body and is more open and vulnerable to infection at this time, it's important to pop one on his D before it goes near your V! And of course, knowing you're both protected from unwanted pregnancy and STIs makes it easier to relax and focus on fun.
"MALE ORGASMS ARE PRIMARY, FEMALE ORGASMS ARE SECONDARY - FIRST & FOREMOST, SEX IS ABOUT PLEASING HIS BONER; IF THE WOMAN CLIMAXES, THAT'S JUST A BONUS!"
In the past, men's orgasms have been thought of by many as the central point of sex. It's been taken for granted that while the male partner is always expected to climax, the female of the species may not… or most probably will not. If she does, then that's great – but while his Big O is considered absolutely par for the course, hers is viewed merely an occasional perk. It's been assumed that intercourse is over and done with as soon as the man has hit his high –
even if the woman is left unsatisfied, high and dry.
This is not right. And it's not OK. In fact, it may be one of the most damaging orgasm myths out there. Durex research has found that over two-thirds of women don't always come when they have sex – and that must change.***
Historically, maybe things have been seen this way because male ejaculation is essential for procreation, whereas female orgasm is not (although some evolutionary theories speculate that the muscular contractions that happen during a woman's climax actually help to move sperm up into the uterus to meet an egg, so they could play a role in fertilisation too). Certainly, sexist views about women and their happiness being less serious than men's have played a big part in this idea that "Sex is primarily about pleasing the Sirs, not the Hers" becoming engrained within society. Whatever the reasons behind it, it's time for this lie to be laid to rest.
Women's sexual pleasure is 100% as important as men's. If it takes a woman longer to hit
climax, then we need to spend more time making sure she has chance to get there. If a
woman needs extra stimulation to get her rocks off, then extra stimulation is exactly what she should receive. If penetration alone doesn't make her reach her maximum, then intercourse shouldn't solely revolve around his thrusting 'n' busting! Sex is always better when both partners are enjoying themselves – and better, more equal sex results in better, more equal relationships. Fantastic sex is about #OrgasmsForAll!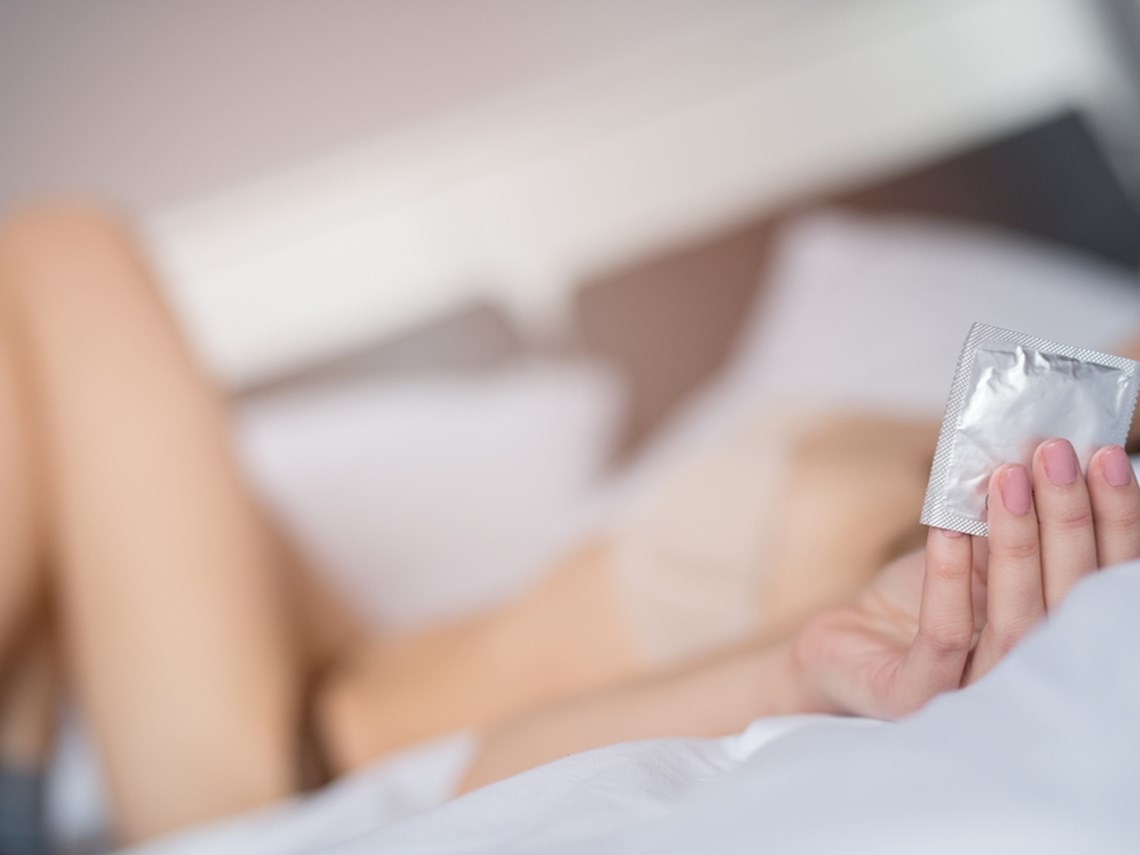 "MEN GET BORED OR OFFENDED IF WOMEN DON'T ORGASM QUICKLY, SO SOMETIMES IF YOU CAN'T MAKE IT, IT'S BEST JUST TO FAKE IT"
Studies have found that females generally require a lengthier period of stimulation than males in order to reach climax: while men tend to take around four minutes to reach orgasm with a partner, women can take up to 20 minutes or more.**** Sadly though, many women don't feel confident playing with a partner go on long enough to tip them over into orgasm, or showing their lovers which techniques and touches truly work for them. Instead, they can feel obliged to pretend everything's A-OK and fake their Big O to flatter their lover's ego.
But 'fauxgasms' create an unhelpful feedback loop: counterfeit climaxes can convince a man that what he's doing is working perfectly…which means he keeps behaving the same way…and nothing improves.
It's more constructive to suggest trying something fresh together that's more likely to lead to great times. And a decent partner should be enthusiastic about experimenting with whatever it takes to give you those good shakes 'n' quakes.
That said, there is one way in which 'faking' can be positive. Purposefully squeezing your pelvic muscles to mimic how they contract during orgasm, breathing faster or more deeply, or imitating other physical things that happen when you come can trigger a true climax if you're close. Just make sure you're performing these actions for your benefit, not acting to please someone else.
"MEN NEVER FAKE ORGASMS – THEY SHOOT EVERY TIME THEY SCORE!"
You might assume it's only women who are tempted to fake their climaxes. Men must never feel the need, because their 'sexplosions' are guaranteed… correct? Not according to a study by the University of Kansas, which found that a quarter of men had pretended to ejaculate during sex. [http://www.ncbi.nlm.nih.gov/pubmed/19707929]
Why would a guy make-believe he'd orgasmed while making love? For starters, all sorts of factors including anxiety, exhaustion, alcohol, anti-depressants and other drugs can make it harder for a man to come. However, many gents fret that their partners will blame themselves and feel they're 'unsexy' or 'bad in bed' if ejaculation doesn't happen. So, to avoid upset, they act like it has.
Men may also fake orgasm if they fear they're taking too long over sex and making their partner sore, or to save their pride if they're too tired to carry on thrusting and want to finish a sex session quickly.
The lesson? Sex can be stressful and climaxing complicated for all genders. Honesty, empathy, clear communication, and getting less het up about hitting preconceived sexual
'targets' are the foundations of better bedroom experiences for everyone.
"KEGEL EXERCISES ARE ONLY USEFUL FOR MUCH OLDER WOMEN, OR MOTHERS WHO'VE JUST HAD BABIES"
'Kegels' are an exercise that strengthens the pubococcygeus muscle, also called the 'PC muscle' or 'pelvic floor muscle', which stretches from your pubic bone to your tail bone. Its job is to control the flow of urine when you wee, and to aid in core stability and childbirth in women.
It's also the same muscle that contracts during the female orgasm.
Doing kegels does help improve issues with incontinence – such as accidentally peeing when you laugh or cough - that ladies often suffer after labour or in old age. But in addition, toning the PC muscle and learning how to control it can make it easier to climax, and make climaxes feel more intense. So: kegels are a superb 'sexercise' for all women
To perform them, clench your insides in exactly the same way you would if you were having a wee and wanted to stop the flow of liquid. Hold the squeeze while you count to three. Release, then repeat 10-20 times, three times a day. As you become stronger, try to hold each squeeze for longer, building up to ten seconds. After around three weeks, you should start to notice a delicious difference in how it feels if you squeeze the same way during masturbation or intercourse.
* Durex Invisible survey, 1,532 UK adults aged 18-60, October 2015
**Compared to Durex standard latex condom
***Multiple choice survey of 1,500 male and female adults, aged 16-64 who are sexually active. Compiled in 2016 by UK consumer research agency Ginger Comms.
**** Masters, William H.; Johnson, Virginia E.; Reproductive Biology Research Foundation (U.S.) (1966). Human Sexual Response. Little, Brown.